Every time we plan a trip in Turkey we are considering different options on how to travel through the country. Not only the destinations in Turkey are amazing, but also the travel by road can be a wonderful experience on its own. So what is really the best way to travel through Turkey?
We have found that combining flying and driving is the best option for traveling through Turkey, covering the most distance with freedom. But traveling by Train, Bus or Car will give you the opportunity to see and experience the country and culture more, renting a car will give you the most freedom!
For us, each trip might give a different outcome on which transportation we will use in Turkey. Therefore we recommend comparing the different options and choose the option that fits your travel plans.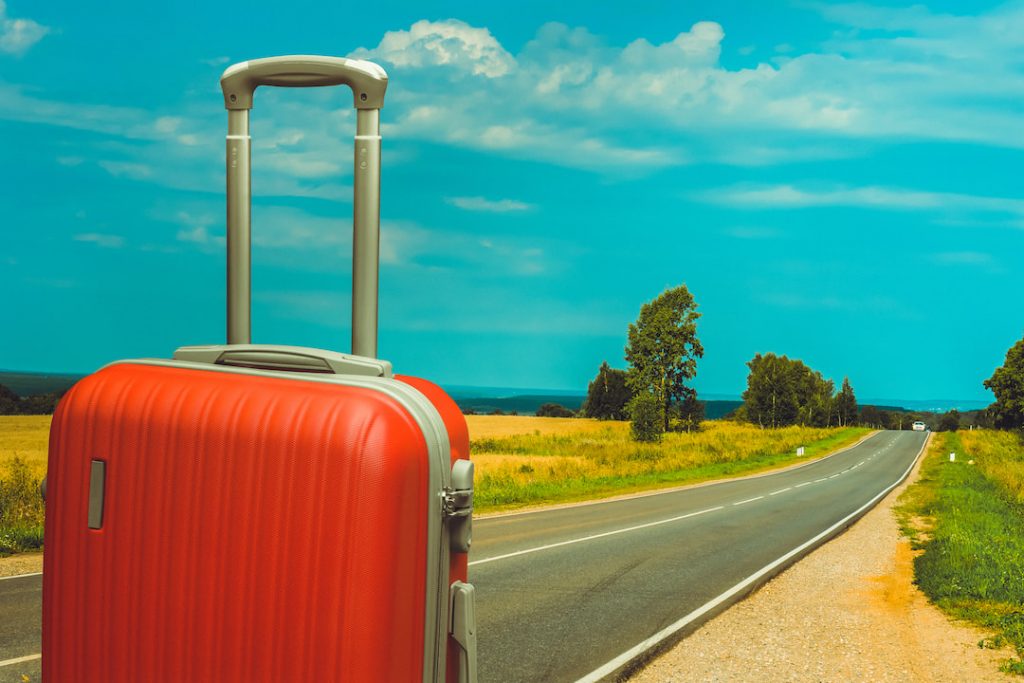 For example, which places do you want to visit? What is your budget? What kind of vacation are you planning? When you answer these questions you can easily plan and decide which transportation method will be best for you.
If you want to go city hopping, then planes or trains might be the best option. Are you planning a trip in nature, it might be much better to take a bus and transfer to a taxi for the last part or by renting a car on your own. Let's get to know the travel options.
Are Planes the Best Option for Traveling Through Turkey?
When it comes to flights, Turkey has been really successful. There are 58 airports in total. Transportation by plane is very popular with locals.
It takes 1 hour from Istanbul to Ankara by plane or 6 hours by bus. In addition, one of the world's biggest airports is the New Istanbul Airport, which is still expanding.
Domestic flights are relatively cheap in Turkey and are therefore a good option to travel. But you have to keep in mind the travel time to the airport, check-in times, and having a limit in baggage. 
But going by plane and then renting a car is probably the best option to travel through Turkey, as it will get you fast from one side of the country to the other, and will give you the freedom you need to visit all places at your own pace.
The best overall flight experience is without a doubt Turkish Airways, but this is not always the most budget-friendly option.
For more budget-friendly options you can check AnadoluJet or Pegasus, which are also a big player in budget flights, both domestic and international. Onur Air can be a good option if you are looking for a little more comfort and quality on your domestic flight.
With so many options and ever-changing prices, it's hard to put a fixed number on all flights. But to give some examples of the popular routes, a flight from Istanbul to Antalya, or vice versa, is around $20. A flight from Istanbul to Izmir would set you back about $25.
As you probably noticed tickets for domestic flights in Turkey are cheap, the maximum you would probably have to pay for a domestic flight would be around $35 one way.
Car rental services are widely available at almost all airports throughout Turkey. You will find special sections in each airport where you can rent your car. Of course, we recommend that if you want to get a good deal you book ahead of time.
Is It Possible to Rent a Car and Travel Freely Through Turkey?
While traveling through Turkey, perhaps the best way to experience the country is to rent a car for yourself. For Turkey this is really our preferred option, because when traveling on the road, you will see so many points where you would want to stop. 
Besides driving in Istanbul, the rest of Turkey is very easy and comfortable. Roads are well maintained and there is not much traffic in general.
Having a car really gives you the freedom to go wherever you want to go at your own pace. If you are aiming for a comfortable solo trip or with your group of friends, renting a car will be the best option for you.
Prices for the standard rental cars in Turkey will depend on the car you choose, but generally it will be around $20 -$40 per day for a week or longer if you plan a road trip.
Make sure you pick a car without a mileage limit and try to get a Diesel engine to further reduce the cost of your total rental cost. Like always there is the need for a deposit.
There are so many companies where you can rent a car. You can check and compare reliable rental companies in turkey on the yolcu360.com website.
You can check Rent Go, Air Rent a Car, AVEC, Europcar, Hertz, and DailyDrive. These are common and reliable companies. You inform them in advance where and when you will pick up and leave the car.
Feeling Anxious About Driving in Turkey, Use a Cab.
Taxis are perfect for comfortable transportation in the city but also from the city to a village just outside the city. It is easy to find a taxi in every city, and the locals in any village will be happy to help you call a taxi if you need one.
Taxi's opening fee is $0.70 and $0.50 per km. These prices vary more or less according to the city you're in. Accordingly, you will pay around $40-$50 for 100km. 
But Taxi drivers are happy to take a long drive and you will be able to negotiate the price in advance if you know where you want to go.
Are High-Speed Trains a Good Alternative to Travel Through Turkey?
In Turkey, you can travel very fast with high-speed trains. These trains have become quite common with the breakthroughs made in the last 10 years.
There are currently active stations in 4 main cities and 4 new lines are being built. Ankara-Eskisehir, İstanbul-Ankara, Ankara-Konya and İstanbul-Konya train lines are available now.
If you want to travel fast between cities, high-speed trains will be the best way to travel for you. Just don't forget to check the departure times.
Based on our personal experience, we can easily say that the high-speed trains are comfortable. The rails are well maintained and therefore there is hardly any shaking, it is really a comfortable fast way to travel through Turkey.
The premium wagons have Wi-Fi service and power inputs for the laptop. Having these features really makes your train ride go fast, as you can watch a movie or write your blog.
Economy class seats have a fabric covering and have audio connectors and folding tables. All trains are wheelchair accessible (only private place in economy class).
There are leather-covered seats in the business class, with a visual and audio broadcasting system and all wagons have LCD screens on the ceiling that plays road information and advertisements.
In terms of safety, they have speed and distance control signal equipment and a design that prevents the wagons from climbing on top of each other in possible accidents.
You can book your ticket here on this website, or buy it at the counter at the train station. Although this might be difficult at the moment due to Covid-19 restrictions.
The website is not fully in English yet, but with a little help from Google translate you will be able to find the information you need. Ticket prices range from $5 to $20 dollars for the high-speed trains.
How Many Hours Does It Take to Travel by High-Speed Trains Between Cities?
As the name suggests, traveling on these trains is much faster than traveling by car. Hours are respectively in Turkey:
| | | | |
| --- | --- | --- | --- |
| Route | Duration | Economy Class | Business Class |
| İstanbul – Ankara | 4:50 h | TL 85.50 | TL 124.00 |
| Ankara – Eskisehir | 1:30 h | TL 37.50 | TL 54.50 |
| Ankara – Konya | 1:50 h | TL 37.50 | TL 54.50 |
| İstanbul – Konya | 4:55 h | TL 103.50 | TL 150.50 |
*Prices for High Speed Train in Turkey (April 2021)
High speed trains may be the best way to travel if you want to enjoy the scenery and space that a plane can't provide. Especially going Business Class luxury for a budget price.
Travel through Turkey with high-speed trains is really one of our favorite ways of traveling.
About Eastern Express and Other Special Routes
Turkey has also a widely used conventional railway network of 12.740 km of railway! Although not as fast and luxurious as high-speed trains, it is one of the best ways to travel cheaply and to enjoy the scenery.
When it comes to popularity, the Eastern Express (Doğu Ekspresi) takes the lead. It is frequently used, not only for carrying passengers but also for touristic purposes.
You can compare the train ride and experience with the Trans-Siberia Express but much shorter! You can find rooms and beds inside to make your journey more comfortable.
Ticket prices are around $10 and to travel from Ankara to Kars takes about 1 day. A few other options are:
Ankara – Kayseri- Sivas – Diyarbakir – Kurtalan. Sleeper Train
Ankara – Kayseri- Sivas – Elazig -Tatvan. Lake Van Express. Sleeper Train
Eskisehir – Denizli. Pamukkale Express
Kayseri – Adana. Erciyes Ekspres (Cilician Gates- Berlin to Baghdad Railway)
Konya – Pozanti – Adana (Taurus Express – Cilician Gates)
Bandirma – Balikesir – Soma – Akhisar – Manisa – Izmir (Basmane.)
Elazig- Malatya – Golbasi- Osmaniye – Adana (Euphrates Express)
What Other Transportation Should You Try When Visiting One of the Big Cities?
Ferries are another good way to travel. Especially in Istanbul between Europe and Asia. People usually remember their ferry trips happily.
You can also travel by ferries between Istanbul and Bursa. These ferry services are run by two companies, IDO  and BUDO, and prices are around $7.
Also, the way to easily pass from Izmir to the Greek islands is via ferries. The convenience of getting a visa at the door is provided and you can participate in various tours. The prices are €25 for a round trip (Ayvalik- Lesvos).
Would You Like Some Fun Traveling Through Turkey, Rent a Scooter!
When we come to urban transportation, a very interesting and fun option awaits you. You can use scooters rented by a private company called "Martı", with an application you can download to your smartphone.
You pay $0.25 to start, and $0.10 per minute. When using it, follow the traffic rules and use it carefully. This system is currently available in Istanbul, Ankara, Izmir, Bursa, Yalova, Antalya, Eskisehir and Gaziantep.
How Will You Travel Through Turkey?
Turkey is a very beautiful, but big country to travel through. It is up to you to decide how to explore this country.
Our favorite option is without a doubt driving ourselves so that we have time to visit the places we find along our way.