Welcome to Sim and Leo's travel website where we are happy to give you inside information about the country where we currently live, Turkey!
We are Sim and Leo and have been married since 2008. Because all the traveling we did together and living in different countries around the world we are happy to share our experiences with you.
A little about us; we both grew up in The Netherlands where we both finished our education. I, Sim, got a degree in Middle Management Automation Energy Engineering. And Leo got her degree in Accounting.
But after getting my degree I did not see myself working from 9-5 for a company. I wanted to travel and experience different cultures. I started to do some volunteer work in The Netherlands and saw the option to pursue this while traveling.
Just before I packed my things to go from The Netherlands, I met my wife Leo, and after we got married, we decided to explore the world together. Of course it took some effort to convince Leo, but after that our adventures life could begin.
Where did our adventures bring us?
Our first trip together was Suriname. Being able to work and live there sparked up the desire in both of us to continue this lifestyle.
Helping out in volunteer work and being able to taste the local culture at the same time, made us happy. Sadly only after a few months living in Suriname, we needed to go back to the Netherlands to earn some money for our next adventure: the Republic of Georgia.
Georgia is a beautiful country as well with a different kind of lifestyle and culture then we are used to, but we learned a lot about hospitality. The local residents were super friendly and helpful. The food was absolutely amazing!
Maybe we will start to write some articles about this amazing country. It is still an undiscovered pearl for nature lovers!
We were able to live in Tbilisi for 1,5 years doing volunteer work, before we decided to move on.
Next on our list were some countries in Africa. We've traveled through Zambia and later Ivory Coast for some months, while at the same time doing volunteer work.
We came to places you would usually not travel to without a reason. It was safe to get there, with the help of locals who helped us on our journey.
Yes, working together with the locals is a great way to learn about the culture. And the safaris in Zambia are amazing, especially if you have the opportunity to drive your own Toyota Landcruiser!
Using public transport isn't something you do for fun but it's worth having that experience. How else can you write about traveling if you don't experience these things?
Same with diseases like Malaria and Dysentery, hearing about it isn't the same as experiencing it. We have had both but with the help of our local friends, we survived and moved on.
Our next step was Armenia. We lived in Armenia for two years and it was a treat. We lived in the capital Yerevan and we were able to travel and hike to most parts of this country.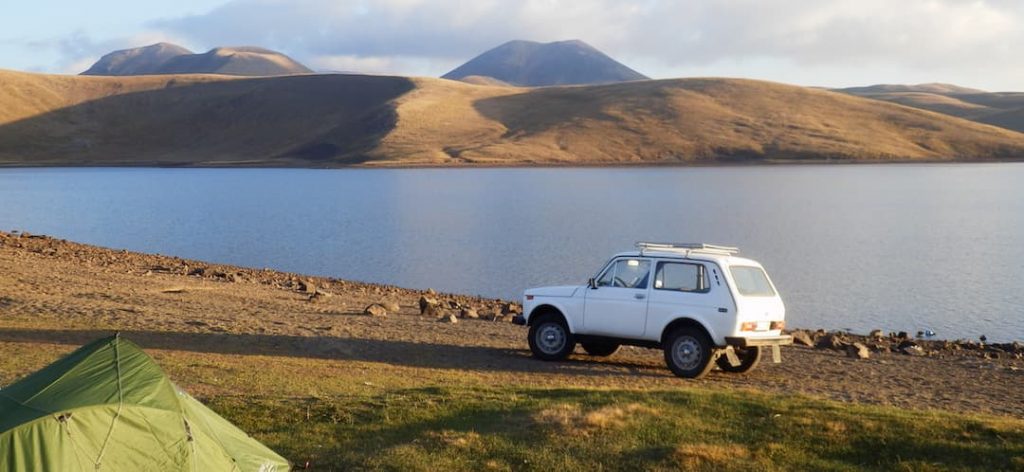 The mountainous areas are stunning! The view on Mount Ararat is magic. We were able to go up into the mountains with our own 4×4 Lada Niva to stay with the nomads and their flocks.
How awesome it is that they share whatever they have, killing a goat in front of you to prepare food for the night, that's the pure travel spirit of the country we look for, wherever we are.
Why we choose to live in Turkey
After all our traveling throughout the globe, not even mentioning the time we spent in some Asian countries, we decided to stay in Turkey for some time. Just to figure out what we could do after.
That was 2016 and we still live in Istanbul, not planning to leave soon. We just don't get bored, so many places to visit and explore in this huge country!
The majority of the locals are super friendly and always willing to help. The food is also pure and delicious. But the deserts are especially something worth craving for when you visit the country.
This country is full of history. Some of the touristic areas are some famous Biblical places. Traveling through these places makes you feel like you are in another time era.
But Turkey also has a lot of natural beauty: the oceans, the mountains, amazing lakes and uninhabited forests that make us want to go on hikes as much as possible.
One of the hikes we already did in Turkey is the Lycian Way, also known in Turkish as the Lycia Yolu.
Another hobby we have is scuba diving. We are both PADI certified divers and for living in Turkey this is good news, because you have some nice dive spots all over the country.
With the help of some friends we are figuring out the do's and don'ts in this country. We want to help you to travel through Turkey while experiencing the real deal, and not to make the same mistakes we did.
Our goal is to make Travsl.com the best site for local and up to date information about Turkey. So that you can discover what you want, while spending precious time in Turkey.
How we support ourselves
Being able to live in Turkey, we need to work and make some money. Although the plan was to stay only for a short period of time, we manage already for some years now to support ourselves.
We want to work enough to make a living and to help out in volunteer work as well. In order to do that, we both work online. Writing blog posts for other websites, translation work, and sometimes teaching jobs.
We have been writing mainly for Dutch websites like, travsl.nl, caterwings.nl, zeergewild.nl, vanallesthuiszijn.nl, and keuzehelper.nl.
With all this in mind, we decided to start our own website. Not only to make some money, but also to share our experience because we love what we do.
We started with our website in Dutch, travsl.nl. Travsl is for the Dutch traveler who wants to use our knowledge of locations and equipment that we have enjoyed over the years during our travel experiences.
After starting the first website in Dutch, we started a new one in English where we write about our experience of living and traveling in Turkey.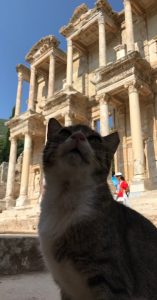 Travsl.com is one of the best sites to visit and walk through to discover what you can expect while spending precious time in Turkey.
Sites that we are building to success:
Travsl.nl
Travsl is for the Dutch traveler who wants to use our knowledge of locations and equipment that we have enjoyed over the years during our travel experiences.