We used to find Uber in Istanbul one of the easiest ways to get around in the big city. Especially when you want some luxury, it is easy and cheap to order a UberXL. But things are constantly changing in Turkey.
Since 16 Oct, 2019 Uber has officially been banned in Turkey. The app and website are blocked and can not be accessed. Uber alternatives, like BiTaksi are available, although there is no more Van (UberXL) option.
If you are already using Uber at home or when traveling, it would be very comfortable to use Uber also in Turkey. If you really like the fact of ordering a taxi by app, there are some alternatives in Istanbul. But if you don't mind to pay cash, you will find taxis on every corner of the street and you never have to wait longer than a few minutes.
Why was Uber banned in Turkey?
Since 2014 Uber used to be available in Istanbul, Marmaris, Bodrum and Izmir, but since the ban in 2019 you will not find any Uber drivers anywhere in Turkey.
The yellow taxi drivers in Istanbul took Uber to court accusing it of hindering their business and operating illegally. It was mentioned that the ride hailing app Uber was providing an illegal service that needed to be banned.
This was just weeks after new regulations where announced regarding the transport licensing requirements. These new requirements are making it more difficult for drivers to register with Uber and if caught they are threatened by a two-year ban for violations of the transport licensing law.
Are there any Uber alternatives to be used in Istanbul?
Yes, there are a few alternatives to be used in Istanbul. But it is good to know that these apps are using normal yellow taxis and it will cost the same as stopping one on the street. The advantage of the apps available in Istanbul for taxis is that they track your trip, and therefore make it hard for the driver to scam you.
BiTaksi said to be the best option for Istanbul and Ankara. With BiTaksi you can, like Uber, order your ride from within the application. Also you can see in real time the location of the Taxi driver that is coming your way. Payment is easy by credit card in the app or cash to the drive.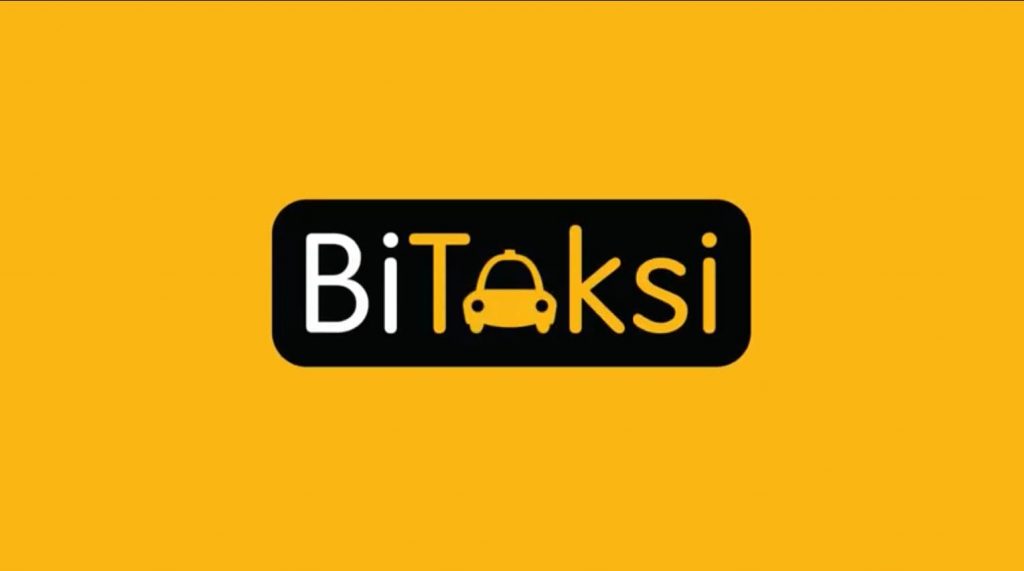 With BiTaksi you have the option for a more luxurious ride for only a 15% additional cost. You might be picked up in a VW Passat or a Mercedes C class. These are brand-new, ultra-comfortable taxis! These taxis are not yellow like the standard collor but are turquoise.
BiTaksi also made improvements to assist visually impaired and hearing impaired users of the app. Visually impaired users can use BiTaksi based on voice-commands. On the other hand hearing impaired users can use a messenger tool to communicate with the drivers. You can share your details regarding your locations or destinations with the messenger tool.
Another Uber alternative for Istanbul is iTaksi. iTaksi has been setup by the municipality of Istanbul, that is why the app only works in Istanbul. But as a Uber alternative this one works very well. A great advantage is that you can actually pay with your Istanbul Kart. The Istanbul Kart is the card that you use for public transportation in Istanbul.
Another advantage is that like Uber you can get an estimate of the fare cost in advance. Also the safety in the taxi is an important feature of this application. Because every trip will be recorded by video, without sound.
There are other Uber alternatives that you can use in Istanbul, but for most people the two apps mentioned previously will be sufficient to get around Istanbul.
Can I book an Uber XL to pick me up or bring me to the New Istanbul Airport?
Sadly Uber is no longer in use in Turkey. Getting to or from the airport is now only possible with yellow or turquoise taxis or with a dedicated Airport transfer service.
If a standard taxi will be enough to transport you and your luggage by using an alternative Uber app like BiTaksi or iTaksi, it would be a good option. This option will definitely help you not to pay to much for your taxi trip towards Istanbul city center, or from the city center to the Istanbul Airport (IST).
Another option if you prefer the Uber XL size Van to take you from the airport or bring you to the airport it's best to book a private transfer with TaxiTender. You can then opt for the MiniVan option which is similar to the Uber XL size vans that where previously used.
It is very easy to book online and schedule your transfer. If you book a transfer from the New Istanbul Airport you will have a meet an greet at the airport. If you give your flight number, any delays will be tracked as part of their service.
Of course this might not be an option if you need a last minute taxi ride to or from the airport. But often our flights are booked far in advance and it is easy to schedule the taxi ride to or from the airport.
Just check how much it would be for you to use this service from the Istanbul Airport (IST). Make sure that if you usually take the Uber XL you now have to go for the MiniVan option that TaxiTender is offering.
Can I use Uber Eats to deliver food to my home in Istanbul?
Since the end of 2019 Uber has been completely banned in Turkey. Both the regular Uber as the Uber XL is no longer available. Uber Eats did not start operating in Istanbul as of yet and probably will not start as long as the regular Uber is also not working.
That does not mean that you will not be able to have food delivered to your doorstep. Most restaurants offer a delivery service, and there are many similar services like Uber Eats that are working the Turkish market. 
Vale is one of the players on the market that works together with many restaurants in delivering food. If you want to order food Yemeksepeti is a good app for food delivery. Many restaurants are connected to this service.
If you are looking for an Uber Eats alternative in Istanbul besides Yemeksepeti, you can also try the Zomato food delivery App or the GetirYemek App. With the last one you can easily order your prepared meals but you can also have your groceries delivered at your doorstep.
Having so much options in Istanbul makes it hard to really miss Uber Eats. But if you are thinking about Uber in general en specifically Uber XL, it has been a great loss to the Turkish transportation market. We hope soon that they will be able to offer their services again here in Turkey.