Going out to eat in Istanbul and during our holidays in the Turkish Riviera we often get the question before the meal if we would like to try some local meze. At first we were not sure what this was, so we looked it up and tried many different mezes over time. To be honest, some are better then other, but of course this is very personal and depends on your taste!
Turkish meze, or tapas, are small plates of food designed with small portions to be shared by the table. They can be served hot or cold and may contain meat, fish, vegetables, or fruit. The selection of Turkish meze can vary greatly on the region and time of year.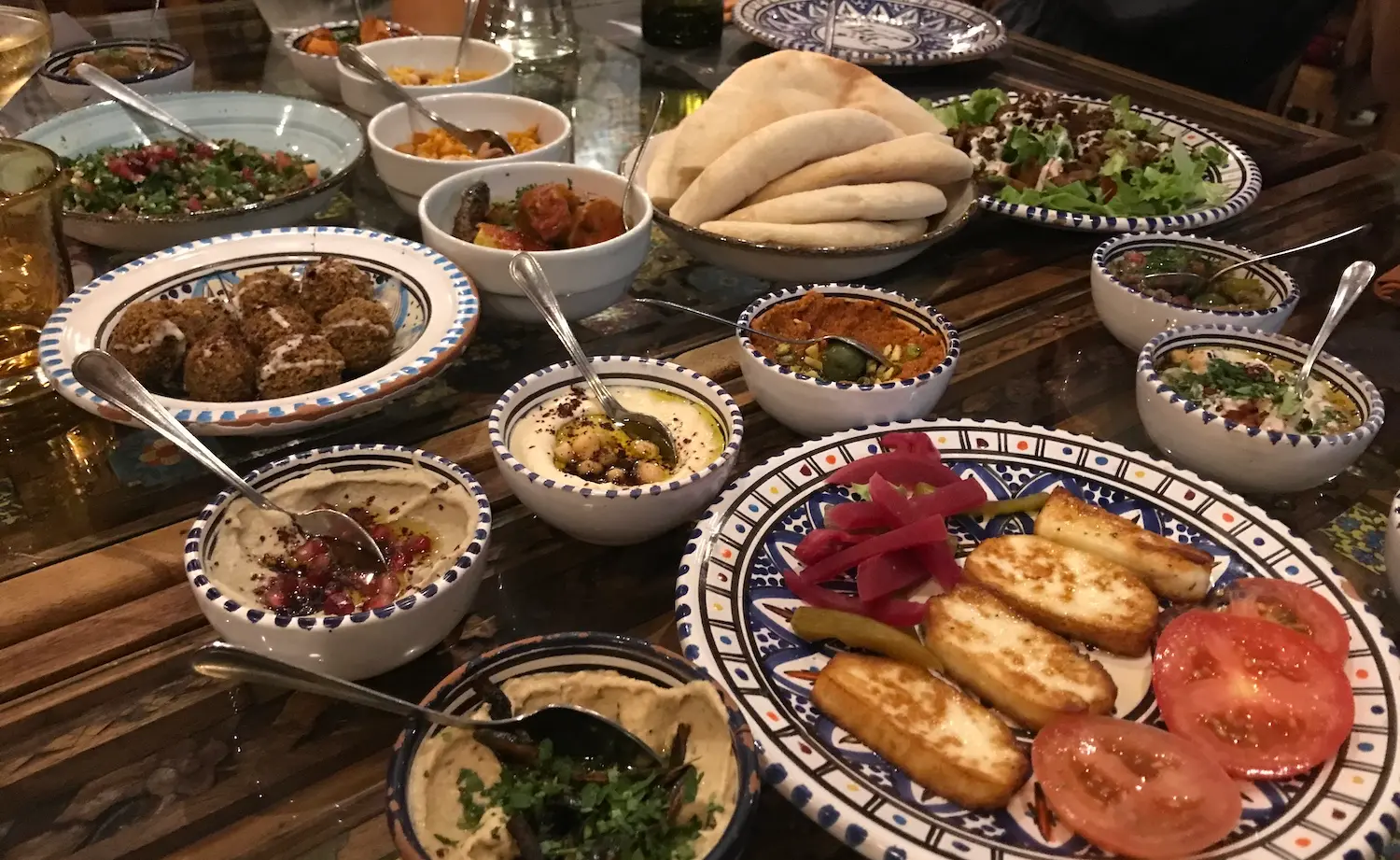 Turkish meze is a fun and delicious way to spend the evening with friends and at the same time sample many different new flavors, traditional favorites, and maybe a few surprises. Similar to Spanish tapas, meze are small portions, meant to be shared and usually arrive in several stages through a longer meal. Meze are often eaten with seafood and raki, a traditional Turkish liquor with an anise flavor. 
As mentioned the selection and availability of Turkish meze vary greatly depending on the region, time of year, and even neighborhood. There are as many different meze as there are restaurants, so you will never run out of new flavors to try.
Meze are usually split into two main categories, hot and cold. They are often used as an appetizer to a large seafood meal, though meze can certainly be eaten alone as a meal themselves.
Turkish meze is usually not eaten for breakfast. Do you want to know what a real Turkish breakfast contains? Check out our post about Turkish Kahvalti.
Some Cold Turkish Mezes:
Let us explore a few of the more common cold mezes you might see served at restaurants in Turkey. Probably you won't be trying them all at your first night out, so remember what you tried and try something new the next evening.
Grilled eggplant salad
Charbroiled eggplants are peeled and mixed with raw onion.
Rock samphire
This almost seaweed-like plant is lightly steamed then served with olive oil and garlic.
Stuffed mussels
Fresh mussels are stuffed with rice grains then steamed. Always served with lemon wedges.
Stuffed grape leaves
A middle-eastern classic, as a meze these delicious grape leaf rolls are usually vegetarian.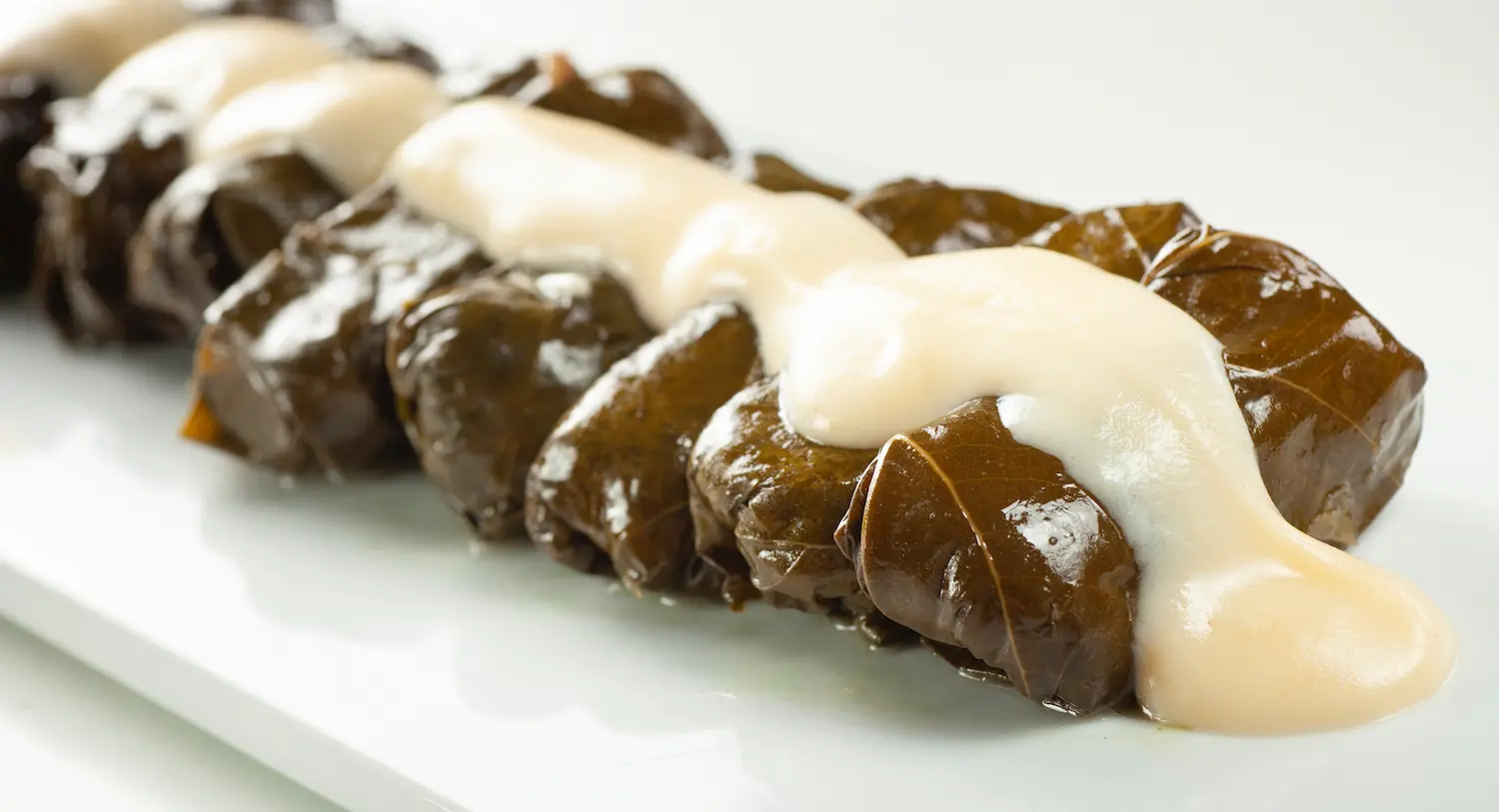 Spicy tomato spread
Fresh tomatoes are crushed along with hot peppers and onions. Delicious on fresh bread.
Beans in olive oil
Dried beans are boiled then cooled and served in a broth of olive oil.
Lentil balls
Cooked lentils are mixed with green onions and plenty of spices, often served with lettuce cups.
Octopus salad
Grilled octopus is chilled then bathed in olive oil and garlic.
Purslane with yogurt
Freshly cut purslane mixed with garlicky yogurt.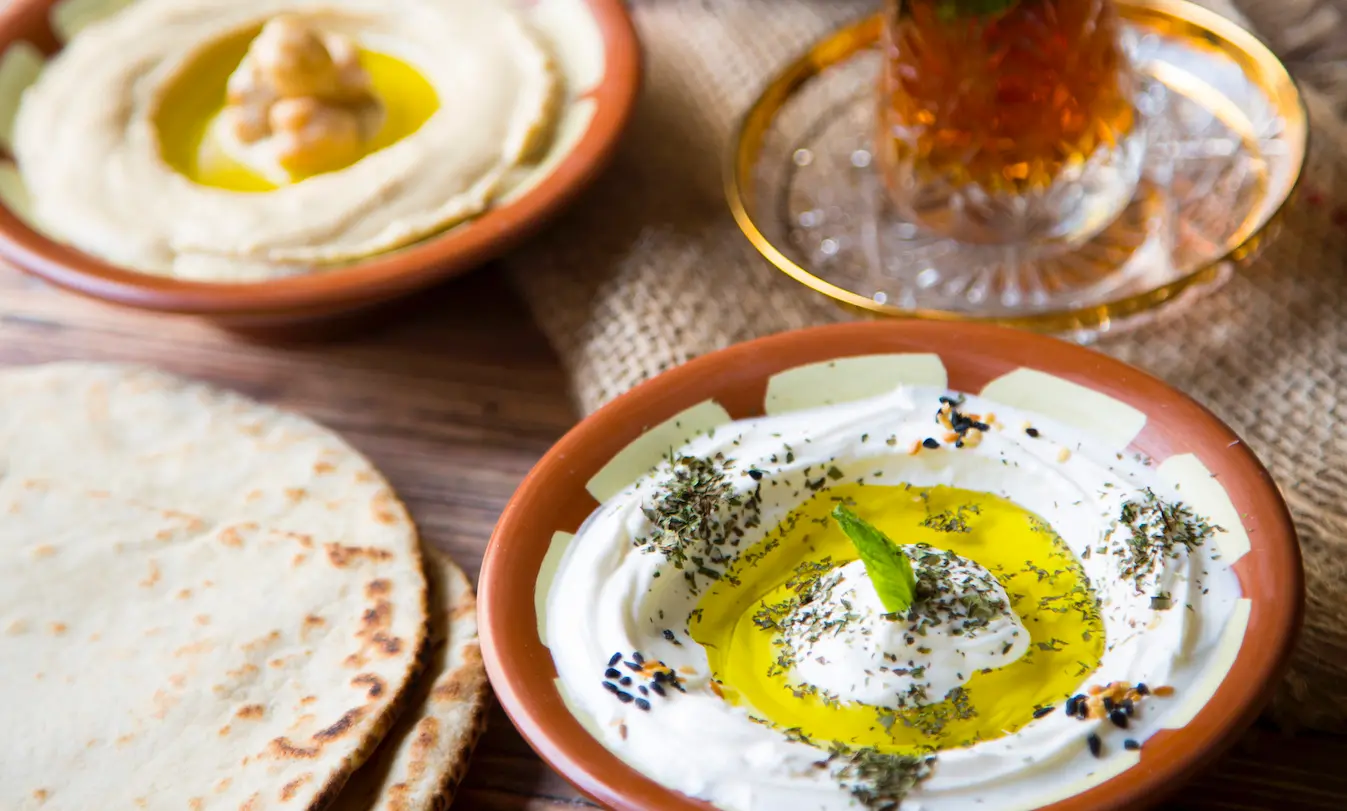 Some Hot Turkish Mezes:
After having worked your way through a selection of the cold mezes, and maybe a glass of raki, it is time to try a few hot ones, here are some popular choices
Fried cheese rolls
Thin wrappers are stuffed with cheese and fried (almost like a Turkish eggroll)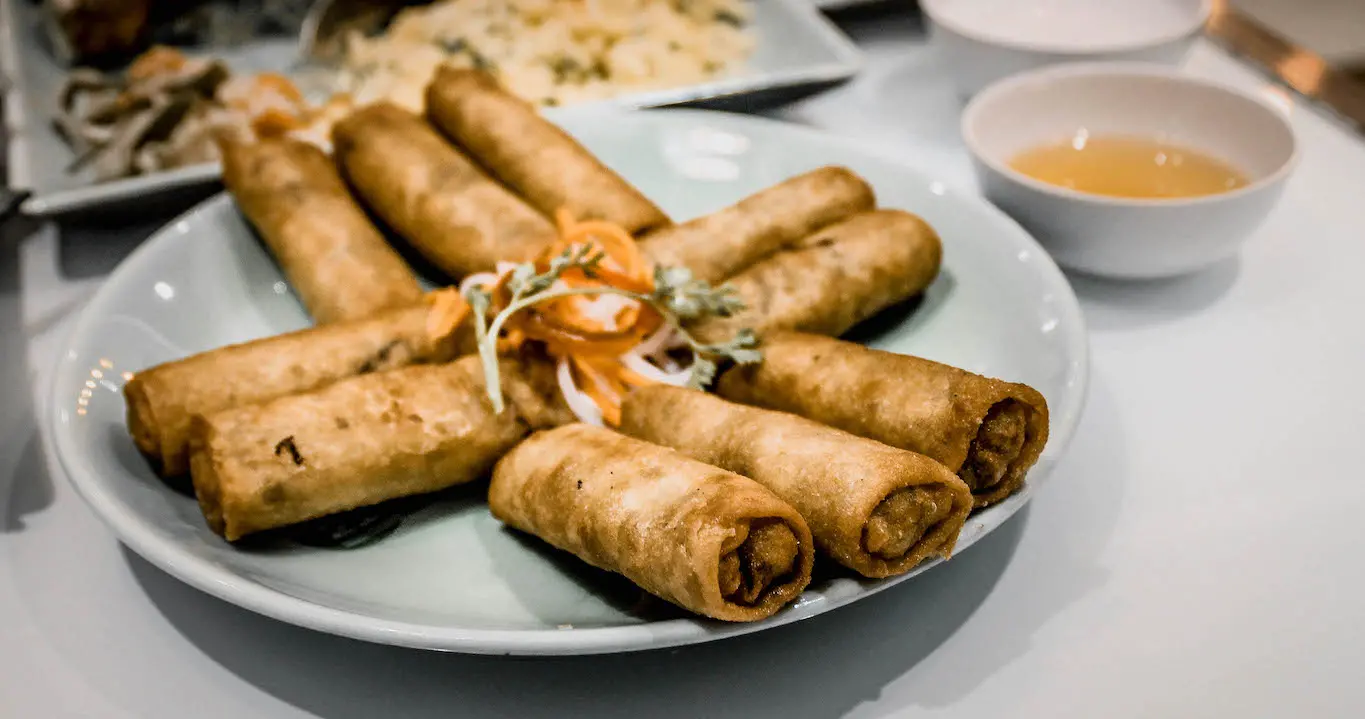 Liver and onions
A Balkan-influenced dish, beef or lamb liver fried with onions.
Hummus with pastrami
Chickpea puree topped with olive oil and fried beef pastrami.
Fried calamari
Classic fried squid, crispy and served with dipping sauce.
Shrimp in butter
Shrimps are cooked with butter in a clay dish, served sizzling at the table.
Where and When to Eat Meze:
Meze is the word for starters in Turkey, be they hot or cold. Actually, meze are much more than that. A meze is more like a ritual. A way to begin the meal.
Eaten correctly, it forces you to eat slowly and savor the fresh flavors. Each mouthful is a different experience. At the same time, meze are a path to conversation.
When there are friends or family around the table, a slow meal gives more time to talk and share stories. This is a very cultural thing to experience. If you have the chance to eat meze in a restaurant, observe Turkish families around you and you will enjoy the way they interact with each other.
Meze are meant for dinner time. Meze are also meant to be enjoyed slowly, so expect to spend at least 2 hours at the restaurant. There are two main styles of restaurants which serve meze, being kebab or fish eateries.
They will usually serve a slightly different selection of these tapas, but it is impossible to choose which one is better. They are different and you should try both.
At many restaurants where meze are served, there will either be an open glass display from which you can choose your desired options, or a waiter will come around with a large tray displaying examples of the dishes offered.
The meal is usually ordered like this: first cold meze and salad, then hot meze followed by the main course of either fish or grilled meat. Lastly, a finished meze is often served along the lines of melon and goat cheese, or something similar.
Or you could choose one of the delicious other desserts Turkey is famous for. Not sure which one to choose? Take a look at the 13 best Turkish desserts.
Want to know the best place in Istanbul where to get real Turkish meze? Mukellef Karakoy is the best place to try authentic Turkish meze.
Meze and alcohol?
There is a word in Turkish, meyhane, which means a bar, but it means so much more. Meaning "house of wine" a meyhane is an establishment that is focused almost entirely on the consumption of alcohol and meze.
These places are usually deeply local, and sometimes even underground. They are cult classics, and not entirely open to the public. As a visitor to Turkey, if it is possible to get a Turkish friend to invite you to the meyhane, you will be able to experience a deeper part of Turkish culture, not designed for tourists.
While Turkish meze culture is strongly connected to the consumption of alcohol either liquor or wine, this doesn't need to be the case for every customer. There is no need to drink alcohol at meze restaurants, and in the past years, there has been an increasing number of kebab houses that serve meze and do not offer any alcohol at all.